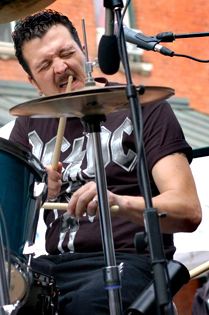 Blackcat Elliot Photos:
Photos from Live performances and more here

Historic Photos:
More photos of Blackcat Elliot at Larkfest here
Never Come Clean CD Release Party here
Live at Positively 4th Street here

Promo Photos:
New ones to come... If you need one urgently, email us at kostarra@yahoo.com and we will send you one ASAP. Thanks!

Thanks:
Al Goldberg, Dave Mercier, Ape, Nycap Music, Times Union,
Joe Putrock, Zed Isded and Mike Read for snapping the photos.